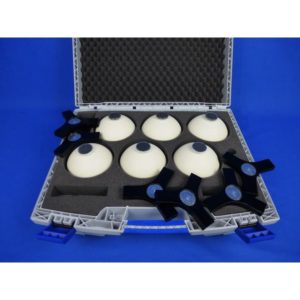 At Smith Surveying Equipment Limited we provide a large range of specialist scanning targets and accessories for use with high definition scanners (HDS Laser Scanners) and monitoring systems.
The HDS Scanning Targets come in different styles, colours, patterns and sizes.
The targets we supply are cost effective and are either self-adhesive or suitable for gluing.
The specialist HDS targets are constructed from materials such as aluminium and can be mounted on a pole for precise results.
Contact us on 01482 322191 for further information.
No products were found matching your selection.