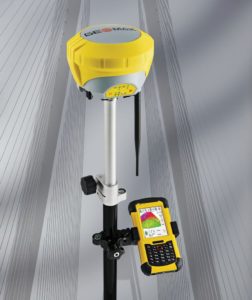 We supply a wide range of GNSS survey equipment instruments to cover all manner of accuracies and specifications.
With systems from Leica, Topcon & Geomax available, we can help you find the ideal set up to increase productivity and make your working life easier.
Working with a variety of industries including Construction, Land Surveying, GIS, Archaeology, Asset Management and many others Smith Surveying Equipment Limited provide complete geospatial positioning solutions from lower spec hand held GNSS to cm accuracy network rovers.
With enthusiastic and knowledgeable technical staff, Smith Surveying Equipment Limited can offer you training and support to fully integrate the correct GNSS solutions into your business at the most competitive prices.
Contact us on 01482 322191 for further information.