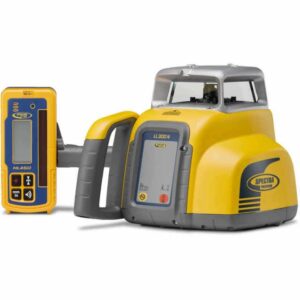 Rotating Lasers provide a simple method of transferring levels around a site. Spectra Precision, Topcon,  Leica & IMEX lasers are available including the tough Leica Rugby Rotating Lasers and models offering not only a simple horizontal Laser Line but also a vertical Laser Line and Slope and Gradient functions.
Visible beam Laser Levels are available for interior applications as either Red Beam Lasers or Green Beam Lasers.
Contact us on 01482 322191 for further information.